Xiidra (Lifitegrast) Ophthalmic: Uses, Side Effects, Dosages – Verywell Health
June 9, 2022
What Is Xiidra?
Xiidra (lifitegrast) is an eye drop solution used to treat the symptoms of dry eye disease in adults.
Xiidra belongs to a class of medications called lymphocyte function-associated antigen-1 (LFA-1) antagonists. It works by reducing the swelling in the eye tissues.
It is available as a prescription eye drop solution.
Drug Facts
Generic Name: Lifitegrast
Brand Name(s): Xiidra
Administration Route: Ophthalmic
Drug Availability: Prescription
Therapeutic Classification: Lubricant, ocular
Available Generically: No
Controlled Substance: N/A
Active Ingredient: Lifitegrast
Dosage Form(s): Solution
What Is Xiidra Used For?
The Food and Drug Administration (FDA) approved Xiidra to treat the signs and symptoms of dry eye disease (DED).
A 2017 study suggested that around 16 million adults in the United States have been diagnosed with DED. DED usually happens more in women than men and tends to increase with age.
Common dry eye symptoms can include:
Eye discomfort
Stinging or burning
Eye redness
Gritty sensation
Stringy mucus in or around the eyes
Pain when wearing contact lenses
Trouble seeing at night
Watery eyes
Blurred vision
Pressure behind the eyes
How to Take Xiidra
To use Xiidra, instill one drop in each eye twice daily, approximately 12 hours apart, and throw out the single-use container immediately after using it in each eye. If you wear contact lenses, remove them before using Xiidra. You can put your contact lenses back in 15 minutes after.
Storage
Store Xiidra at room temperature and keep the single-use containers in their foil packet to protect them from light. Do not open the foil packet until ready to use, and return unopened single-use containers to the foil packet, folding over the packet to protect them from light until use.
Keep your medications out of the reach of children and pets, ideally locked in a cabinet or closet.
If you plan to travel with Xiidra, get familiar with your final destination's regulations. In general, be sure to make a copy of your Xiidra prescription. If possible, keep your medication in its original container from your pharmacy with your name on the label. If you have any questions about traveling with your medicine, be sure to ask your pharmacist or healthcare provider.
Discard all unused and expired drugs, but do not pour them down the drain or in the toilet. Ask your pharmacist or healthcare provider about the best ways to dispose of this medicine. And check out drug take-back programs in your area.
How Long Does Xiidra Take to Work?
Some people notice an improvement in dry eye symptoms after two weeks of use. However, it can take longer for some. Contact your eye doctor (optometrist or ophthalmologist) or other healthcare provider if your symptoms don't improve in six to 12 weeks.
What Are the Side Effects of Xiidra?

This is not a complete list of side effects and others may occur. A healthcare provider can advise you on side effects. If you experience other effects, contact your pharmacist or a healthcare provider. You may report side effects to the Food and Drug Administration (FDA) at fda.gov/medwatch or 800-FDA-1088.
Common Side Effects
Common side effects of using Xiidra can include:
Eye irritation
Reduced ability to see clearly (visual acuity)
Changes in your sense of taste
Severe Side Effects
Call your healthcare provider right away if you have serious side effects. Call 911 if your symptoms feel life-threatening or think you have a medical emergency.
Serious side effects can include hypersensitivity reactions such as anaphylaxis (severe allergy) and angioedema (swelling under the skin).
Report Side Effects
Xiidra may cause other side effects. Call your healthcare provider if you have any unusual problems while taking this medication.
If you experience a serious side effect, you or your healthcare provider may send a report to the FDA's MedWatch Adverse Event Reporting Program or by phone (800-332-1088).
Dosage: How Much Xiidra Should I Take?
The dose of this medicine will be different for different patients. Follow your doctor's orders or the directions on the label. The following information includes only the average doses of this medicine. If your dose is different, do not change it unless your doctor tells you to do so.
The amount of medicine that you take depends on the strength of the medicine. Also, the number of doses you take each day, the time allowed between doses, and the length of time you take the medicine depend on the medical problem for which you are using the medicine.
For ophthalmic dosage form (eye drops):

For dry eye disease:

Adults—One drop two times a day (12 hours apart) into each eye.
Children—Use and dose must be determined by your doctor.
Modifications
The following modifications (changes) should be kept in mind when using Xiidra:
Severe allergic reaction: Avoid using Xiidra if you have a known allergy to it or any of its ingredients. Ask your pharmacist or healthcare provider for a complete list of the ingredients if you're unsure.
Pregnancy: The safety of Xiidra has not been studied in pregnant people. Since Xiidra is administered as an eye drop, it is thought to have low absorption into systemic circulation. Let your healthcare provider know if you are pregnant or plan to become pregnant.
Breastfeeding: It is not known if Xiidra is excreted in breastmilk, though it would not be expected to cause adverse effects in breastfed infants due to minimal absorption from the eye.
Children: The safety and efficacy of Xiidra have not been established in people under 17 years of age.
Missed Dose
Take a missed dose as soon as you remember. If it's almost time for the next dose, skip the missed dose and take the next regularly scheduled dose. Do not double up to make up for the missed dose as this may increase the possibility of severe side effects.
Try to find ways that work for you to help yourself remember to routinely keep your appointments and take your medication. If you miss too many doses, Xiidra might be less effective at treating your condition.
Overdose: What Happens If I Take Too Much Xiidra?
There is no information on overdoses with Xiidra. Using too much Xiidra in the eye is not expected to cause serious or life-threatening adverse effects.
Precautions
Your eye doctor will want to examine your eyes at regular visits to make sure that this medicine is working properly and is not causing unwanted effects.
If your symptoms do not improve within a few days or if they become worse, check with your doctor.
What Are Reasons I Shouldn't Use Xiidra?
Xiidra is generally safe to use in most cases. However, you should not use Xiidra if you have a known hypersensitivity (allergy) to the drug or any of its ingredients.
Additionally, Xiidra is not approved for use in people younger than 17 years.
What Other Medications Interact With Xiidra?
There is no information on drug interactions with Xiidra, including other eye drops. Because it is an ophthalmic (eye) drop, it is not expected to interact with other medications. If using with other eye medications, space them out from Xiidra by at least five to 10 minutes.
What Medications Are Similar?
Other medications commonly used to treat dry eye disease include:
Artificial tears drops: Your primary care provider may prescribe you these, usually before moving to Xiidra.
Cyclosporine drops: Prescribed and monitored by an ophthalmologist.
Varenicline nasal spray: Prescribed and monitored by an ophthalmologist.
Frequently Asked Questions
Xiidra helps ease the symptoms of dry eye disease by reducing inflammation. It binds to special cells and stops others (T-cells) from binding in corneal and conjunctival tissue. Xiidra may also inhibit white blood cells from secreting inflammatory cytokines.

The most common side effects of Xiidra are eye irritation, reduced visual acuity, and an altered taste sensation. Less common side effects are blurred vision, conjunctival redness, increased tearing, headache, and eye discharge.

Some people notice an improvement in dry eye symptoms after two weeks of use. For others, it can take longer. If your symptoms don't improve in six to 12 weeks, talk with your eye doctor (optometrist and ophthalmologist) or other healthcare provider about whether you should continue this medication.

You should try to space out different eye medications throughout the day. If you must take Xiidra at the same time as another eye medication, wait at least five to 10 minutes between medications.
How Can I Stay Healthy While Using Xiidra?
Medications, such as Xiidra, can help bring your dry eye symptoms under control.
Before administering Xiidra, wash hands thoroughly with soap and water. To avoid contamination and infection, do not touch the tip of the single-use container with your hands or on any surface, including your eye, eyelids, or face. Throw away your single-use container after putting one drop of Xiidra into each eye. Do not attempt to save the rest of the drops for later use. This means you'll likely use two single-use containers per day.
If you wear contact lenses, remove them before using Xiidra. You may reinsert your contact lenses 15 minutes after using Xiidra.
Medical Disclaimer
Verywell Health's drug information is meant for educational purposes only and is not intended to replace medical advice, diagnosis, or treatment from a healthcare provider. Consult your healthcare provider before taking any new medication(s). IBM Watson Micromedex provides some drug content, as indicated on the page.
You May Also Like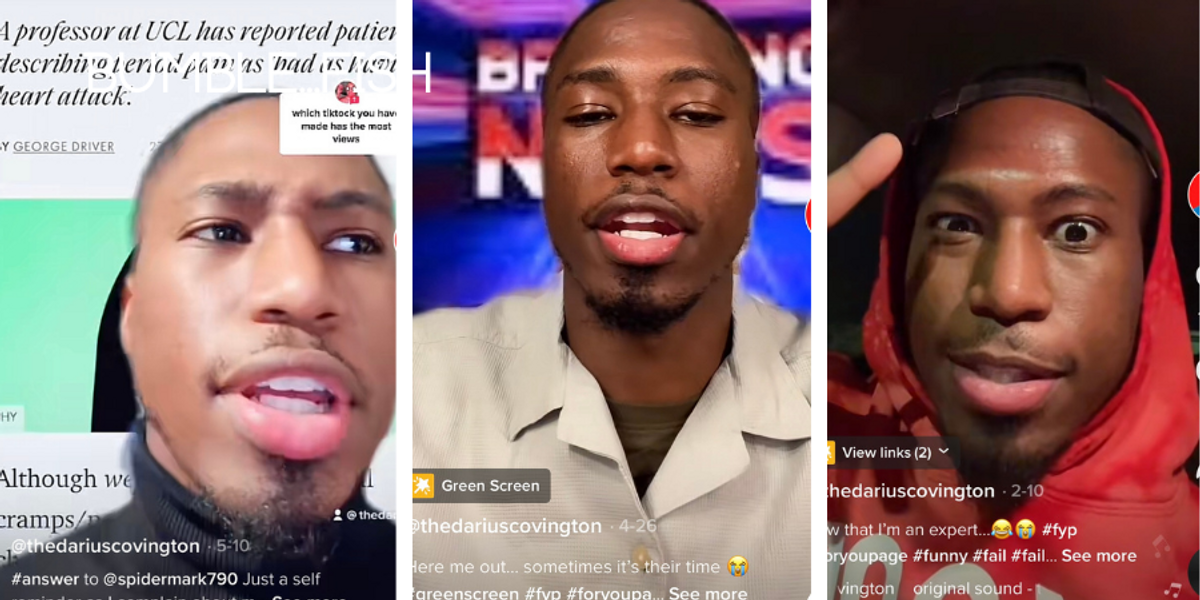 June 21, 2022
July 2, 2022