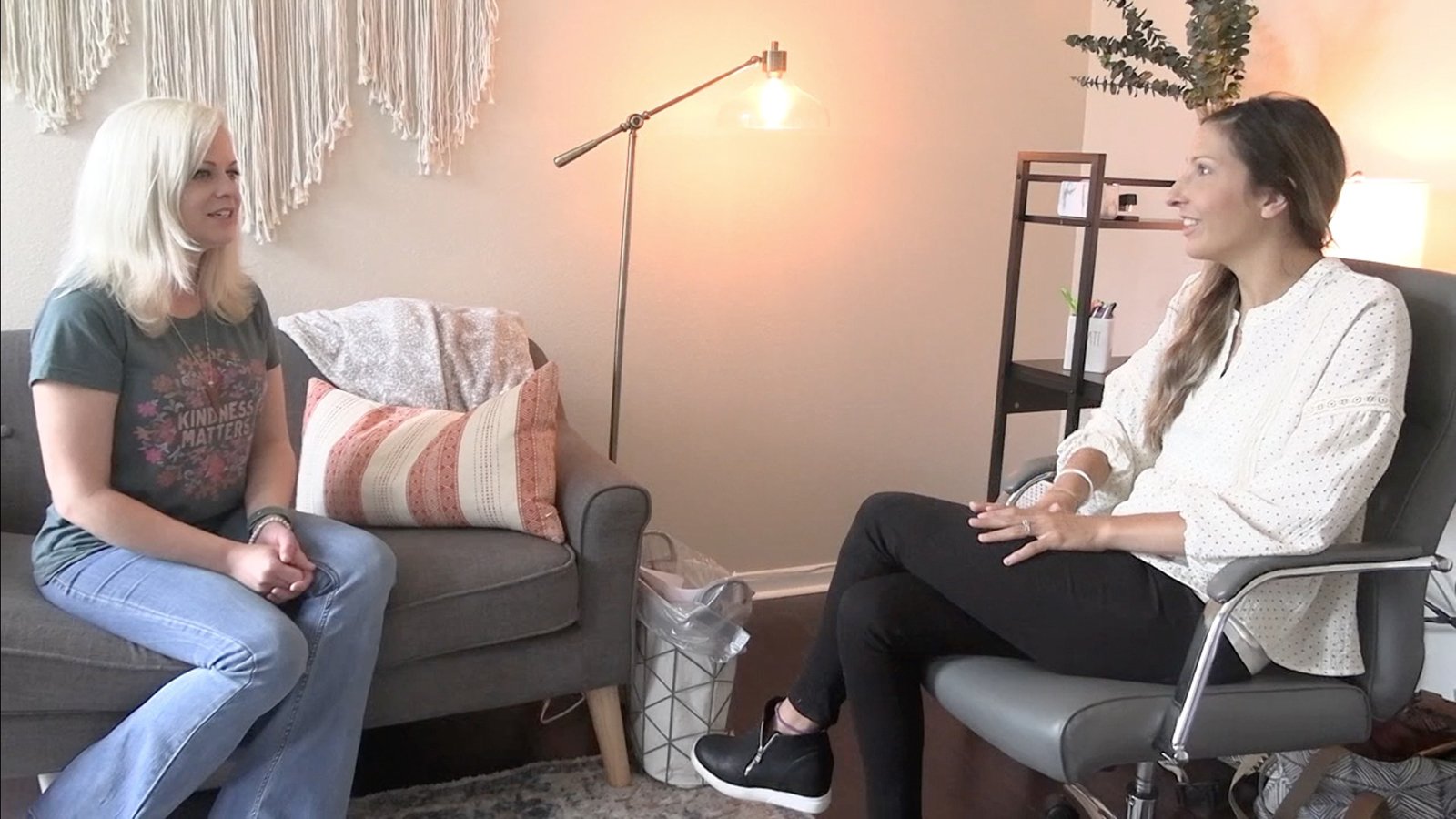 WATCH: Brickell makes impact through trauma therapy – Hot Springs Sentinel
June 20, 2022
As a licensed professional counselor, Tayler Brickell impacts her clients' lives in small ways more often than in big ways.
"It may be something really small of me, just sitting there and listening, but someone listened that day and someone gave them a voice for that day and that was enough for later," she said.
Brickell received her master's degree in marriage and family therapy with an emphasis on play therapy from John Brown University. As a trauma-based therapist, her services are constantly sought after.
"I look at everything through a trauma lens because that is how our experience is, how we shape how we look into the world," she said. "They shape how we do things, they shape how we do everything in life."
Licensed as a therapist since 2017, Brickell is also a certified play therapist and trained in brainspotting, which she uses as a trauma-based approach.
Brainspotting involves "using the eyes. The eyes are the windows to the soul," Brickell said. "So the first thing that pops out whenever you can see, pretty much, is connected to brain tissue because it's connected to the retina, which is brain tissue. So, they process through their eyes by looking in a certain area that might be a little more anxious for them or depressive for them, depending on what the scenario is. They're just going to get used to that spot and process through that event and it sometimes leads to other events."
Brickell is also trained in trauma-focused cognitive behavioral therapy, a more individualized way to help clients, and trained in infant mental health, which means she is able to provide services to clients younger than 4 years old as long as their insurance approves.
Video not playing? Click here https://www.youtube.com/embed/ZQKDzWIf9Uc
A Hot Springs native, she started her own private practice, Waves of Change, located at 320 Ouachita Ave., Suite 205, in October 2021.
"I had been doing private practice beforehand, but mainly through great agencies and now, I wanted to do it on my own," she said.
Going into therapy wasn't always her first career choice. Although she says she has now found her "niche" as a therapist, during a trip to Africa, all she knew was that she wanted to help people.
"I knew that I wanted to work with people," she said. "I wanted to help them in some capacity. And so, the name they gave me was a 'social worker' because they always introduced us on what they wanted to be. Some people were like 'doctor,' 'nurse' and they're like, 'Well, she wants to work with people' so they just named me 'social worker.'
"It just kind of blossomed from there on where I wanted to be because I was like, 'I just want to help children or even adults, whoever, be able to talk about what they have been through.'"
A career in trauma therapy can come with just as many tribulations as it does rewards, she said. In order to "keep her balance," Brickell said self-care techniques, such as yoga are helpful.
"You do carry that home when you're empathetic and you care about your clients and sometimes you want to work more for them," she said. "You want to save them or protect them and you just can't simply do that. So whenever I started realizing what was within my control through supervision, that really helped me."
You May Also Like
June 23, 2022
June 13, 2022
February 28, 2022