PSD approved its new budget. Here's where the money is going for Fort Collins schools. – Coloradoan
June 17, 2022
Show Caption
Hide Caption
PSD increased teacher pay and benefits. Here are the details.
Poudre School District increased teacher pay and benefits for the coming school year. Here are the details.
Molly Bohannon, Wochit
The Poudre School District Board of Education approved its 2022-23 budget on Tuesday night and, so you don't have to, we've gone through the documents to pull out the highlights.
The biggest takeaway, according to PSD Executive Director of Finance Dave Montoya, is the district's focus on compensation. Amid staffing shortages, the rising cost of living in Fort Collins and an increase in teacher resignations, all eyes were on what PSD could do to better compensate its teachers. And district leaders feel good about what they did.
"Overall, compensation increases drove the budget this year," Montoya told the Coloradoan. He said the shifts in compensation for not only licensed staff like teachers, but also support staff and hard-to-fill positions like child nutrition, custodial and transportation make PSD "extremely competitive" with peer districts.
At a May 10 school board meeting Superintendent Brian Kingsley said he believes the district's compensation package for the upcoming year — which was nearing the final stages of negotiations at the time — is one of "the most solid and strong proposals in all of Colorado" and "puts people first."
"We're asking you to be caretakers of those who are vulnerable and those who come in through our doors and we have to also figure out ways to take care of you, otherwise we know that you won't be in our buildings to help provide the service that you do," Kingsley said to a room full of teachers and classified staff at that meeting.
Here are more details about compensation changes and what to know about this year's PSD budget.
Battling teacher burnout: Poudre School District increases pay, sick leave as teachers leave at alarming rates
How much funding does PSD get to work with?
PSD receives $9,035.97 for each student accounted for in its October count. This number saw a 6% increase from last year's per-pupil revenue, and the increase typically ties directly to inflation and the state's budget stabilization factor.
This comes out to just more than $266 million flowing to PSD from the state, though the district gets additional federal, state and local funding — along with the district's existing reserve funds — that equates to a starting revenue of $461,839,387.
Most of that money is going to compensation
More than 80% of PSD's expenditures next year are budgeted for compensation.
To be exact, $281,406,192 are earmarked for pay, with about $180 million of that going to licensed staff like teachers, counselors and mental health specialists.
In total, compensation saw an almost 7% increase in budgeted dollars from last year.
In the coming year, the minimum starting salary for a teacher in PSD is $48,000, up $4,000 from last year. All steps in the pay scale for educators saw increases, but union president John Robinson said they worked hard in negotiations to ensure that early career educators were making a livable wage in response to the rising cost of living in Fort Collins.
Classified staff saw an average increase in pay of 9% with individual increases ranging from 3% to 16.6%, according to the memorandum of understanding signed by the board and unions. Six million dollars were dedicated to market adjustments for all classified positions.
District news: Severance High School taps PSD assistant principal as next leader
Outside of pay, where is the money going?
PSD's approved budget is set up so that salary information is encompassed in different categories, making it a bit difficult to tell what's most funded aside from compensation.
For example, elementary schools, high schools and middle schools are the three most funded expenditure categories on the budget — each receiving tens of millions of dollars — but those costs include everything from the salaries of teachers and support staff to utility costs to operate the buildings.
So, following those three categories and including compensation costs, integrated services is the highest funded department, receiving just more than $15 million to be used for all expenses related to the department. This only encompasses integrated services' central staff though, like physical therapists and occupational therapists who may cover multiple schools, Montoya said, adding that integrated services staff who operate out of specific buildings would fall under the general school funds.
After integrated services comes "alternative programs," which Montoya said includes schools that aren't neighborhood schools but aren't charter schools, like Centennial High School and Polaris Expeditionary Learning School. Those programs in total are getting about $11 million.
And, the final most-funded category in PSD's upcoming budget is facilities, which is budgeted for about $10 million. Facilities funding is designed to cover operations staff, as well as custodial and maintenance staff, Montoya said.
Almost all budget items saw an increase of 5% compared to what they received in funding last year, which Montoya said accounts for the compensation increases in most situations.
Education news: CSU, President Joyce McConnell 'part ways' in $1.5 million separation agreement
Is COVID-19 relief still around?
Yes, money still remains from COVID-19 relief, but what's left of the one-time funds is decreasing quickly.
The budget for COVID-related expenses went from $1.5 million last year to $1.4 million in the upcoming year, though Montoya said that's a conservative guess and, ideally, they won't be spending that much. He said the main needs there are likely remaining contact tracers and cleaning procedures that remain in place.
A majority of the COVID-19 reserve funds — money the district got for COVID-19 relief and has tucked away to use as needed — is now allocated for adopting a new literacy curriculum and high dosage tutoring in response to learning loss that happened during the pandemic.
A reserve fund of $10 million was created out of COVID-19 relief dollars for the adoption of a literacy curriculum, and a reserve fund of $3 million was created for high dosage tutoring. Montoya said this money can be used in the upcoming year, but it doesn't have to be because it's in reserve funds.
Since it began receiving the influx of one-time COVID dollars from the state and federal governments, PSD's finance team has built the budget to prepare for "a soft landing" out of the influx of funding.
The upcoming budget shows that, after the allocations for tutoring and curriculum, there is about $3.6 million left in the COVID-19 reserve to assist in that soft landing.
Molly Bohannon covers education for the Coloradoan. Follow her on Twitter @molboha or contact her at [email protected]
You May Also Like
February 28, 2022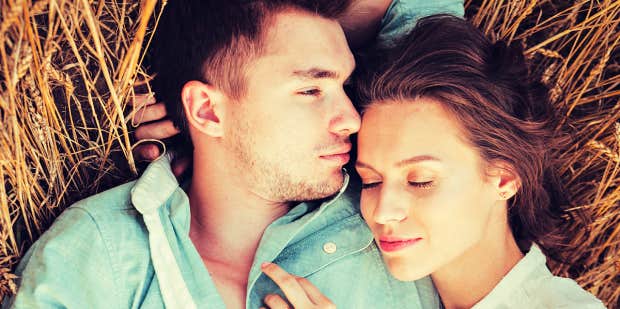 June 24, 2022