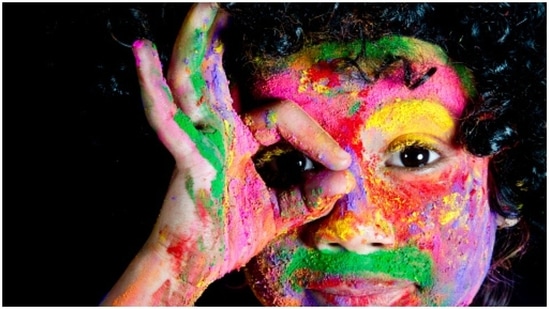 Holi 2022: How to protect your eyes from colour? Expert offers insights – Hindustan Times
March 18, 2022
Holi 2022: How do we strike the right balance between having fun during Holi and also keeping ourselves safe? Doctor offers tips on how to protect the eyes from colours.
Updated on Mar 18, 2022 08:49 AM IST
Holi 2022: Holi is almost here. The festival of colours brings with itself a lot of togetherness, enjoyment, fun, food and laughter. This is the time of the year when the houses and streets deck up in colours, people return from faraway cities to celebrate with their family, friends and near and dear ones and people indulge in lip-smacking food and drinks. Holi will be celebrated on March 18 this year. A day before Holi, Holika Dahan is celebrated which brings with itself a lot of mythological reference and significance. It is believed that on this day, Lord Vishnu saved his devotee Prahlad from the clasps of Prahlad's father – the demon king Hiranyakashipu and his sister Holika – and defeated the evil. Hence, Holi denotes the triumph of good over evil.
Holi is celebrated with a lot of grandeur and pomp all throughout the country. This is the time when people indulge in playing with colours. Kids bring out their water pistol, water balloons, gulal and play with each other by smearing their faces. However, Holi is also the time when harmful colours have the chances of getting into your eyes and skin and lead to illnesses. Even though we are always asked to play Holi responsibly, we sometimes may get exposed to severe chemicals used in making these colours. So how do we strike the right balance between having fun and also keeping ourselves safe?
ALSO READ: Holi 2022: Expert tips to take care of your skin, hair this festival of colours
In an interview with HT Lifestyle, Rishi Bhardwaj, HOD, Opthalmology, Paras Hospitals, Gurugram gives tips to protect eyes from colours and prevent allergies and other complications.
Use protective eyeglasses, zero power glasses or sunglasses to save your eyes from colours. A protective barrier would ensure the colours do not enter eyes directly and cause any damage.
Go for natural colours: The best thing about playing with natural colours is that they would not harm your body and especially the eyes. Traditional natural colours made from flowers and turmeric are the best choice.
"Also, majority of the colours being sold in the market may contain hazardous chemicals such as asbestos, mercury, silica, mica and lead. These are very toxic to the skin and eyes and can lead to symptoms such as irritation, redness, and allergies," says the expert.
Do not wear contact lenses: Rishi Bhardwaj also strictly recommended that contact lenses should not be used while playing Holi. When colours get inside the eye, it has more tendency of depositing in the contact lenses.
Do not rub your eyes: According to the expert, one should avoid rubbing their eyes with colours in hand as it may cause corneal abrasion.
Personalise your news feed. Follow trending topics
You May Also Like
June 15, 2022