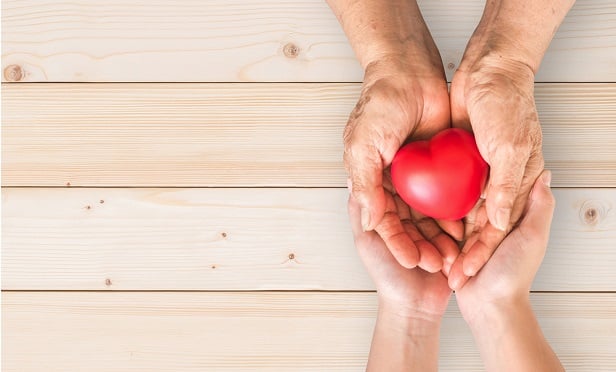 Expanding and evolving the definition of care – BenefitsPro
June 9, 2022
The need for care can take many forms. It may be needed at any age. It can be provided by different people. And it can occur in many different locations. So how do we in the insurance and HR industries account for and manage the variables presented by our ever-changing population's needs?
There's a significant shift happening in the need for care. It is no longer just a requirement for the elderly, but also for young people who may need care due to an accident or illness. At Trustmark, we see situations like these in the claims we handle all the time.
On top of that, much of the care today is provided by family caregivers rather than in a nursing home or through professional caregivers. Clearly, this is an important issue for many employees, and companies are scrambling to provide support. While there may be no perfect solution, there is certainly room for improvement in the methods used by the insurance industry to address the challenges of care and care-related benefits.
Related: The financial costs of unpaid caregiving
Consider two possible situations as a backdrop for this discussion:
A 40-year-old woman is in a car accident and, due to her injuries, requires help from her husband with bathing and dressing for several months in the aftermath of her accident.
An 82-year-old man with Alzheimer's moves in with his daughter and receives care for a year before moving into an assisted living facility.
What are the risks presented to families in these situations? And where are the gaps in protection for the caregivers and the individuals needing care? Let's take a closer look.
Often, the need for care is temporary
For many, the need for care is not permanent. At Trustmark, we have a large block of Universal Life Insurance with long-term care benefits. In that block, 60% of our long-term care claims are for people under the age of 65, many of whom expect to recover. As with the woman in the scenario above, many people require temporary care due to conditions such as illness or injury.
You may ask: aren't those temporary setbacks during working years covered by disability insurance? In some ways, yes; disability insurance will help cover part of the care recipient's paycheck while they're unable to work. But disability insurance is largely intended to help maintain living expenses and may not be enough to also cover the added expenses that come from needing additional care support. Plus, it certainly doesn't take into account the impact on the family member providing care which is especially important because…
More caregiving is being provided by family
One challenge with long-term care insurance is that it typically only covers professional caregiving, not caregiving provided by a family member. However, more and more families are providing unpaid care for their family members. Nearly one in five (19%) Americans are providing care to an adult (18+) with health or functional needs, and nearly half (45%) are being financially impacted as a result of their caregiving.1 People who are still raising teenage or college-aged children may also be caring for their parents, which creates unique financial challenges.
The cost of family care can go well beyond the financial impact, however. Care can also cause physical and emotional strain on the caregiver and their family. Many report high levels of stress and decreased physical well-being. Not to mention the toll it can take on them at work and the ripple effect it can have on employers through presenteeism or employees leaving the workforce to provide care.
To truly address the need for care as it exists today, we must consider the complex and varied scenarios presented by family caregiving in addition to professional caregiving.
The way people receive care is fluid
Consider the scenario above with the 82-year-old man who has moved in with his daughter. He started receiving care at his daughter's home and was moved into an assisted living facility after a year. In instances where an individual receives in-home care and then requires another level of care outside of the home, the care journey is not always straightforward or easily defined. Care policies need to take these types of situation into account.
Professional care is still incredibly common
Professional caregiving is the most common type of care covered by today's care insurance policies, and with good reason. The costs of professional care can be devastating for families, with the average monthly cost of a private room in a nursing home equaling $9,000. Given the costs of care and the growing elderly population, the situation is quickly becoming unsustainable. We need to find more affordable options for employees dealing with these increasing costs. With standalone long-term care policy options shrinking, many lean on a hybrid product that combines life insurance and care benefits.
Evolving to find new and different solutions
As an industry, we need to expand and evolve our definition of care–because care needs are changing before our very eyes. We need to account for the way care is changing, who is providing it and where it's being provided. As we work to develop new solutions to these changing norms, we can make a significant impact for employees—and the family members they care for.
Adam Bezman is the executive director of product and innovation at Trustmark, which offers specialized expertise in voluntary benefits, self-funded health plan design and administration, and the delivery of wellness, fitness, recreation, and injury prevention and treatment programs.
---
Read more:
You May Also Like
July 1, 2022