Emma Heatherington: Take time to push yourself up your priority list – The Irish News
June 20, 2022
HAVE you ever come home from holiday feeling exhausted and burned out? I know I certainly have. Too many late nights, too much sangria, the stress of travelling with children and lengthy airport queues can all take its toll, and I've often returned feeling like I needed another holiday to recover.
It was a similar merry-go-round feeling that gave Jordan Stinson of Just Start Fitness gym in Dungannon the vision to create an experience away with a difference for women who rarely put themselves first. Through his 'Revive Retreats' package of wellbeing breaks, Jordan recently set out to put together a time for busy ladies to challenge their bodies and minds and to leave them feeling refreshed, revived and accomplished; a time to reflect and review their lifestyle and choices; a time to 'step off the rollercoaster' of life and really look inwards to discover what's important to them.
Now, anyone who knows me will agree that I'm not the most exertive type. I'm a night owl who writes novels for a living and you'll normally find me hammering out words into the wee hours rather than hammering out a workout on the beach at 6am, but when Jordan approached me to incorporate a creative writing session into his female-only retreat, I was delighted to do so – but I also had a choice.
I could turn up on the day, do the workshop with the participants and go home again, or… I could take part in the full weekend and experience a whole new world away from the rat race of life. I could step off my own rollercoaster and take time out for myself like I've never done before.
But could I really do it? The itinerary was enough to make my eyes water – 5.30am rises for exercise on the beach at 6am, mindfulness sessions that dug deep into the soul, cold water swimming in the Irish Sea (ha), evening yoga and meditation which I'd never tried before, and as a grand finale, the challenge of climbing Slieve Donard, the highest mountain in Ulster.
Ouch. I could have come up with a million excuses not to take part. I couldn't leave home for three whole days to do something just for me, could I? I have a seven-year-old son who is very attached to me (I blame lockdown, not the fact that he's a bit, er, spoilt). I'm on a deadline for my new novel this month.
The dates clashed with my partner's art exhibition in Galway which meant childcare wasn't exactly straightforward. Also, I'd never dreamed of climbing a big mountain like Donard before and wasn't sure that I even could.
Throw in some parental guilt and the fear that the house might fall down without me there… the list went on.
Even the night before I was due to arrive at the stunning venue, Murlough House in Co Down, I was on the edge of pulling out. But I didn't. And I can truly say the whole experience was life changing in more ways than I can probably explain.
The first challenge for me was the early morning start, but I soon learned that there really is no such thing as 'can't'. In fact, from the moment I hit the motorway to make my way to Dundrum and Murlough House for arrival at 6am, I already felt a sense of achievement. Who knew a whole day could be so fulfilling when it starts a little bit earlier?
After an uplifting welcome meeting where we set out our hopes for the weekend, all 22 women took part in a refreshing workout on the stunning private beach on the edge of a lush green forest. This was followed each day by mindfulness sessions led by therapist and life coach Peter McCammon, whose gentle delivery was intoxicating as he talked us through many different elements of how our mind works, and how it can control us – but only if we let it.
Peter's words and examples, not to mention his moderation of some deep, honest discussions, spilled over into our chats over mealtimes and we found ourselves putting them into practice from that very moment. We learned how a lot of what we listen to is just noise that should be ignored, and how we have a choice to be a victim or a creator. We shared stories, we trusted each other, and we gave advice on many everyday issues in an empathetic, understanding way.
Soon it was my time to facilitate a writing session, and I'll never forget the look on some of the women's faces when I explained my plan for the next 90 minutes. I saw old fears of school days and English class in their eyes, but they instantly relaxed into the exercise and their pens were moving at record speed as they poured so much thought and emotion onto the pages of their notebooks.
When each participant read their offerings aloud, there was laughter, there were tears, and there was rapturous applause as they each bared their souls out loud. It was one of many powerful moments of a mind-blowing weekend.
My older children were mostly looking forward to hear how I got on with the Saturday morning cold water dip in the sea as they thought it hilarious I was even contemplating doing it. This is the one thing that stood out for me as the biggest challenge of all (bless my cotton socks. I didn't know what I was in for with Slieve Donard…) but it ironically turned out to be one of the major highlights for me.
All 22 women – aged from their early 20s to early 50s – linked arms and walked into the water together under the early morning sun.
On a count of three we went under the water to our shoulders where we stayed for four minutes – wow, it was icy cold yes, but it was also an eye-opening, breathtaking moment that awakened every one of my senses. My skin tingled. I felt very alive. I felt part of something bigger. This was girl power on a whole new level.
Jordan also had a few surprises for us along the way over the weekend. He brought us back to our youth with a game which made some faces light up with glee and others almost back out with horror. I was always the one who 'forgot' my PE stuff at school, so when rounders on the beach was suggested, my inner reaction was to come up with a quick excuse as to why I couldn't take part.
However, being with such a forceful group of women was a bit like riding the crest of a wave, and I found myself being swept along with the magic of teamwork. I discovered I can throw and catch a ball (who knew?) and even though Mo Farah has nothing to fear with my running skills, I discovered I can run too if I try. Most importantly of all, it was such good craic and I absolutely loved it.
After lots of soul searching and movement during the day, a yoga and meditation session was the perfect 'zenful' finish to each evening. Laura Campbell, whose dulcet tones should be bottled and sold for all to listen to, led us through various 'yin yoga' poses, followed by candlelit meditation practice with lavender eye masks that was so relaxing, it even sent a few of us to sleep. I really did drift away, picturing myself floating through bluebells and woodland. It was bliss.
At Murlough House we ate the best of food, and with our bellies and hearts full, in the evenings we walked the beach and watched the stunning sunset over the sea together, reflecting on all we had achieved in such a short space of time.
Participant Chloe Terris shared her heartfelt journey with us and invited us to try out some mirror work – not the easiest task, but again a worthwhile, thought-provoking experience. Bedtime came early every night, and silence was in the air by 10.30pm. Not my usual weekend routine – there wasn't a drop of wine in sight, and I wasn't one bit bothered. I slept like a baby.
But then it was time for the big one. Sunday morning at 6am found us at the bottom of the majestic Slieve Donard which stands a whopping 850m/2,790ft high. My jaw dropped at the thought of ever making it to the top. This was so not me.
We set off together and I nearly bowed out only minutes into the climb when my calf muscles began to throb, but this was when I experienced the strength of teamwork for the umpteenth time over the weekend. Some of the girls rallied around to help me overcome the pain, with one lending me a trekking pole to get going again. Along the way we took our time, we stopped for photos, we admired the breathtaking views and most of all, even when the going got very tough, we laughed our heads off.
I struggle to put into words the feeling when we got to the top. Never in my wildest dreams did I think I could take on such a momentous challenge, and as the cold wind blew through my hair and my fingers stung with the cold I felt like I was literally on top of the world. We hugged, we laughed more. We celebrated. We did it.
Over a truly exhilarating weekend, many life encounters were shared, and we all did a thing we should probably learn to do more of – we listened to each other. There were no heavy debates, no egos, no judgments or no forceful opinions; just time to listen, reflect and most of all to learn.
I learned that even the strongest relationships can benefit from time apart. You'll be surprised how everyone can find their way without you. In fact, you may even be appreciated a whole lot more on your return.
I learned the joy of making new friends and the power of women.
I was also reminded how the modern world forces us to all live exceptionally busy lives. Anxiety levels are at an all-time high. Social media shoves perfection down our throats on a daily basis. The news is depressing. With a lot of us now working from home, the lines of the work/life balance are becoming increasingly blurred, and mobile phones mean we are contactable 24/7.
It can be a juggle to get away alone for a weekend, yes, but pushing yourself up your priority list is not selfish at all. In fact, it will lead to less stress, better health and an improvement in your quality of life.
When it comes to self-care, we can all start small and build upon it as we can. Grab a few minutes to read a book, or half an hour to go for a walk-in nature, or find time to laugh with positive, like-minded people. Just a little can go a long way – and never be afraid to ask for help to all.
:: More on Revive Retreats at juststartfitness.co.uk/revive-retreats.
:: Emma Heatherington is the bestselling author of The Legacy of Lucy Harte, A Part of Me and You, A Miracle on Hope Street, Rewrite the Stars, Secrets in the Snow and The Promise. Her latest book One More Day (HarperCollins) is out now in paperback.
You May Also Like
June 20, 2022
June 21, 2022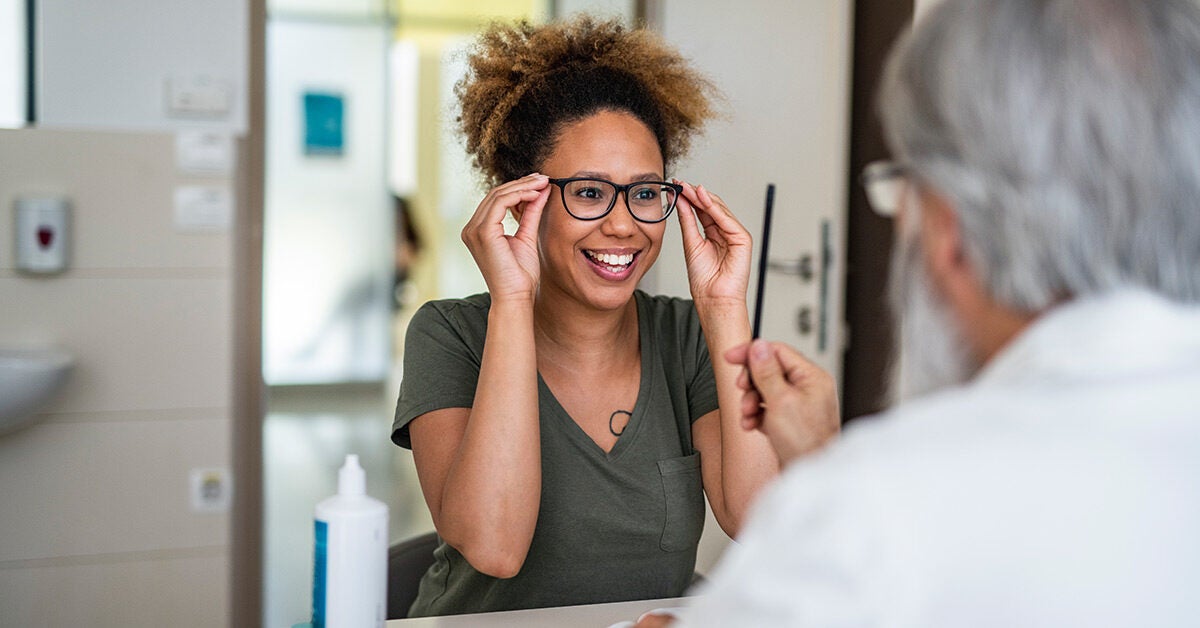 November 17, 2020